Proficient Admission Writing Services
Every academic journey is unique, and so is every requirement that comes our way. You may be eyeing an MBA program, seeking to make your mark in Medical School, or aspiring to walk the corridors of Law School. Regardless of your academic ambition, we are equipped to bring your story to life in your admission essay or personal statement.
Our expansive team of highly qualified admission writing experts ensures we can tackle any request, no matter the course, or deadline. Our versatility is our strength, and our commitment to your success is unwavering.
At Proficient Admission Writers, we don't just write - we craft stories that reflect your unique journey, aspirations, and potential. We are adept at penning persuasive narratives for a wide array of disciplines, including but not limited to:
| | | |
| --- | --- | --- |
| Bachelor | Business school | College |
| Dental school | Doctorate | Fellowship |
| GMAT | GPA | IETS |
| Immigration | Internship | Law school |
| MCAT | Master | Job application |
| Medical school | Nursing school | TOEF |
| VISA | Residency | Scholarship |
College Admission Essay Writing Service
The journey to university or college admission is a common path, but it is also fraught with shared challenges. Many students find themselves at a crossroads, facing looming deadlines and grappling with self-doubt over their writing abilities. This situation can be daunting, leading to procrastination and a sense of overwhelm. But you're not alone, and there's a solution tailored just for you!
Welcome to Proficient Admission Writers, the leading admission essay writing service equipped with a dedicated team of professionals and a wealth of experience. We specialize in providing high-quality, personalized admission essays designed to resonate with admissions committees across disciplines and academic levels.
Our mission goes beyond helping you get into a good college. We are here to turn your academic dreams into reality. We understand the stakes, the pressure, and the aspirations involved in this process, and our commitment to your success is unwavering.
Don't let self-doubt and deadline pressures hold you back from your academic journey. Choose Proficient Admission Writers today, and step into a future where your potential is recognized and your dreams are within reach. Your success story starts here with us!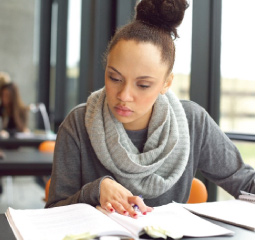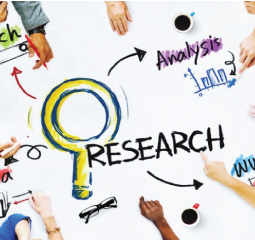 Best Admission Writing Service
In your pursuit of educational success, crafting the perfect admission paper is a pivotal step. It's your gateway to your dreams, and getting it right is crucial. Utilizing an admission writing service is not just a strategic choice, but it's also an efficient, convenient, and simplified solution to this crucial task. But remember, the key lies in partnering with the right service.
Look no further! Proficient Admission Writers is your go-to platform for exceptional admission essay writing services. Here's why you should choose us:
Prompt Delivery: We ensure your admission paper is ready well within your timeline. Our commitment to always delivering on time sets us apart.
Absolute Originality: We have zero tolerance for plagiarism. Every essay is uniquely crafted for you, ensuring originality and authenticity.
Guaranteed Confidentiality: We uphold your privacy at all times. Your personal information and essay details remain confidential with us.
Superior Quality: We don't compromise on quality. Our experts craft excellent papers that reflect your journey, aspirations, and potential convincingly.
Interactive Communication: Stay in the loop with our direct chat feature. Keep in touch with your writer for a collaborative and personalized experience.
24/7 Customer Service: We're here for you, round the clock. Our exceptional customer service is always available to address your queries and concerns.
Affordable Excellence: Quality education is everyone's right. We offer competitive prices, making our top-notch services accessible to all.
Satisfaction Guaranteed: We aim for your satisfaction. If you're not happy, we offer a money-back guarantee.
Free & Unlimited Revisions: Your vision guides our writing. We offer free and unlimited revisions until the essay aligns with your expectations.
Bespoke Papers: Every paper is written from scratch, adhering to your specific instructions and wishes.
Leverage the efficiency, convenience, and reliability of Proficient Admission Writers. Together, we can make your academic dreams come true. Partner with us today!
Write My Admission Essay
An admissions essay is a sophisticated testament to a candidate's capabilities and personality. Elegantly drafted and meticulously proofread to eliminate grammatical errors, it's a project that requires careful crafting. With Proficient Admission Writers by your side, we guarantee precision and the highest level of attention to detail. Complimentary edits and revisions are part and parcel of our service, ensuring your essay captivates the attention of the admissions board by highlighting your unique blend of knowledge and abilities.
To truly stand out from the crowd, a skillfully crafted admissions essay is indispensable. It highlights your triumphant academic journey and presents an effective personal account. With Proficient Admission Writers, the admissions committee will perceive an individual of integrity, someone brimming with a deep-seated personality, admirable qualities, and enriching experiences that fuel their desire for personal growth and knowledge acquisition.
Your essay, handcrafted by Proficient Admission Writers, will reflect your vibrant energy, unwavering enthusiasm, and steadfast dedication within your field of interest. Sincerity and individuality are the touchstones of our work, steering clear of formality or superficiality. We understand that universities value prospects with a promising nature and unwavering motivation. Our mission is to highlight these qualities in your essay, painting a picture of a dedicated academic, an active participant in campus life, a future graduate with a clear vision of their career trajectory, and a person with the potential to realize their career goals. When you choose Proficient Admission Writers, you choose to stand out from the crowd.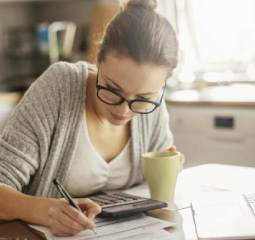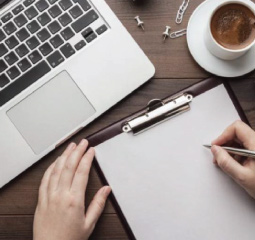 Order Your Winning Admission Essay Now!
Navigating the complex process of applying to a higher education institution can be a daunting task. It necessitates consolidating all your academic accomplishments and shaping a compelling, well-rounded image that resonates with the admissions board, despite their lack of familiarity with you as an individual among a sea of applicants.
Crafting an exceptional admissions essay can distinguish you from the crowd of applicants. It allows you to showcase your intellectual prowess, creativity, and the unique contributions you could bring to the institution.
Recognized by our clientele as the leading admissions essay writing service, our team of experts is dedicated to creating a wholly original piece, authentically echoing your voice. Our bespoke approach considers the ethos of your chosen institution and any distinct elements that could help accentuate your individuality. With our vast experience in this domain, we are poised to give you a competitive edge. So, take the first step towards securing your dream placement – place an order with us and allow our expertise to set you on the path to success.
Admission Writing Help
Personal Statement Writing & Editing
Admission Essays
Statement of Purpose Writing & Editing
Readmission Letter Writing
Waiver Request Letter Writing
Scholarship Essay Writing
Interview Thank You Letter
Custom Writing
Letter of Recommendation Writing & Editing
CV/Resumes Writing & Editing
Cover Letter Writing
Letter of Intent Writing & Editing
Professional Biography Writing
Low GPA Explanation Essay
Statement of Research Interest
Letter of Motivation

Dan Miller
ERAs Residency Application
"I have worked with proficientadmissionwriters.com closely on ERAs application letters of recommendation, personal statement, and resume. The writers demonstrated competency and mastery of what is needed for ERAs application. It's so impressive how these guys can maintain their diligence and consistency in their admission writing services. I got several interviews and got admitted to dermatology residency program in one of the leading hospitals in the United States "

Michelle Stuart
MBA
"I took my MBA Admission help from proficientadmissionwriters.com right before my exam as I was a bit confused and the teacher was not available. Their 24/7 customer support and expert admission writers are of great help and they saved me big time from failing. Highly recommended to everyone!"

Randy Tran
Oncology Fellowship
"What a breathtaking personal statement! I'm proud of you guys. Keep it up with the good work you are doing to help residency applicants match easily. I highly recommend you guys!"

Dorothy Palmer
Internal medicine residency
"I didn't realize I could get such an outstanding personal statement for my internal medicine application online. It was professionally written and with excellent grammar and flow. I sure wouldn't be able to write anything this good. The writer was able to connect my story, and experiences to convince the admission board I am the best for the presidency program. I was invited for an interview thanks to Proficientadmissionwriters.com''