Place Order Here
We aim to help applicants for master's, Ph.D., residency, observership, and fellowship programs get admitted easily
with our admission writing/editing services.
With running systems in place such as the money-back guarantee, plagiarism-free papers, and confidentiality guarantees,
we are the most reliable admission writing service provider.
The Best Admission
Writers Online

GET STARTED HERE
We are an admission writing service provider with the aim of assisting
applicants in their endeavors. We achieve this by employing professional
and highly experienced admission writers who draft quality papers for
any level, be it graduate school, masters, Ph.D., observership, residency,
or fellowship programs.
Top Admission Writing Services
Stay Connected
Our customer support is always available 24/7 to respond to your questions and queries. You can also get communication with the support team regarding the progress of your paper.
Certified Writers
All our admission writers are native speakers from the US, UK, Canada and Australia. They are medical doctors who are graduates and holders of masters and PHD from some of the best universities in the world.
Original Writing
All our admission papers and letters are written from scratch with no trace of plagiarism. To create confidence with our customers, we offer a free plagiarism report for all your ordered papers with our company.
Welcome To Proficient Admission Writers
What makes us the best choice
While numerous admission writing services simply promise plagiarism-free documents, we believe in delivering a comprehensive and personalized experience. Our papers are uniquely tailored by an exceptional team of seasoned medical doctors and highly skilled admission writers, promising a success rate of over 95%.
Further, we extend complimentary revisions to fine-tune your papers to perfection and ensure complete satisfaction. Our team remains dedicated to performing essential follow-ups, and in the unlikely event that our standards are not met, we offer a refund policy for your peace of mind. To top it all, we pride ourselves on our flexibility. You can place an order at any time of the year, even during holidays, and we cater to any deadline as tight as 24 hours. With such an array of guarantees and conveniences, our service stands unparalleled.
Levels of Writing
Bachelor
Business school
College
Dental school
Doctorate
Fellowship
GMAT
GPA
IETS
Immigration
Internship
Law school
MCAT
Master
Job application
Medical school
Nursing school
Observership
VISA
TOEF
Residency
Scholarship
How To Place An Order With Us
Simply follow the steps below to get your order done and delivered before your deadline! If you have any question about placing your order, kindly reach us here.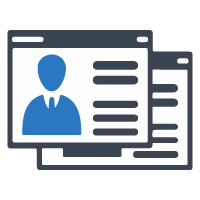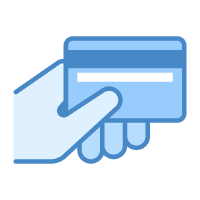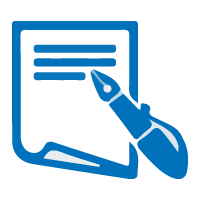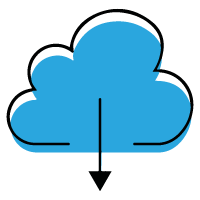 Personal Statement Writing Service
Embarking on the path to graduate school, master's, Ph.D., medical observership, residency, or fellowship programs can be both thrilling and daunting. Your personal statement is a crucial key that can unlock these doors, yet crafting it can pose an imposing challenge. Fear not, as we at Proficient Admission Writers are here to turn this hurdle into a stepping stone for your success.
Leveraging our wealth of experience and a dynamic team of professional writers, we provide superior admission writing services tailored to your unique profile and aspirations. Our mission is not just to assist you in gaining admission but to help you secure a place in your program of choice.
We take immense pride in the success of our clients. Over the years, we have empowered thousands of applicants like you to achieve their dreams, assisting them in getting accepted into top-ranking graduate schools, residencies, and fellowship programs. The path to their success was paved with our unrivaled personal statement and editing services.
What sets us apart is our commitment to customization. We don't just write; we craft your story in a way that resonates with the admissions committee, making you stand out among thousands of candidates. We understand the power of a compelling personal statement, and we harness this power to elevate your chances of securing admission.
Choose Proficient Admission Writers today, and embark on your academic journey with confidence. We don't just write your personal statement; we script your success story. Your journey to distinction begins here!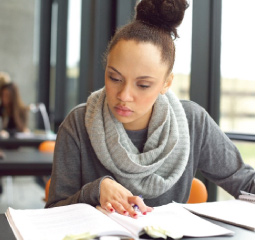 Best Admission Writing Service
Why Choose Our Admission Writing Service?
In your pursuit of academic or professional success, securing admission to your desired program is a significant milestone. Achieving this can be a complex and challenging process, but it doesn't have to be. An admission writing service is a strategic, efficient, accessible, and straightforward way to ensure your admission paper enhances your chances of reaching your goals.
However, the key to maximizing these benefits lies in choosing the right partner. Look no further! Proficient Admission Writers is your ultimate choice for an admission writing service, and here's why:
Timeliness You Can Rely On: We are committed to punctuality. Our service guarantees on-time delivery every time.
Uncompromised Originality: Zero tolerance for plagiarism. We ensure every paper is original and authentic.
Privacy is Our Priority: Full confidentiality. We respect and safeguard your privacy at all times.
Unparalleled Quality: Excellence in every paper. Our experts deliver superior quality work that meets and exceeds your expectations.
Constant Communication: Our direct chat feature allows you to maintain constant contact with your writer, ensuring a smooth process and personalized experience.
Round-the-Clock Support: Exceptional customer service is available 24/7 for all your queries and concerns.
Accessible Excellence: Quality should not be a luxury. Our prices are affordable, ensuring everyone can access our top-tier services.
Satisfaction Guaranteed: Your satisfaction is our success. We guarantee it or your money back.
Unlimited Revisions: We are committed to realizing your vision. We offer free and unlimited revisions until your paper is just as you want.
Bespoke Approach: Every paper is written from scratch, tailored to your specific instructions and aspirations.
Take the leap to success and embrace the simplicity, convenience, and efficiency of Proficient Admission Writers. We're not just providing a service; we're your partner on your journey to academic or professional success.
Write My Admission Essay
An admission essay is more than just words on a page. It is a professional narrative, meticulously crafted and polished to perfection, designed to reflect your intellect, skillset, and aspirations. At Proficient Admission Writers, we take immense care in creating your essay, offering free amendments and revisions to ensure your story shines through authentically.
A standout admission essay aims to capture the attention of the enrollment board, showcasing your distinct knowledge and skills. To achieve this goal, your essay must set you apart from other candidates, reflecting your unique motivation and academic drive.
An adeptly constructed admission essay provides a platform to highlight the successful facets of your academic journey and allows you to present a compelling narrative about yourself. Through your essay, the admission committee should perceive an individual of integrity with a rich personality, displaying remarkable qualities and experiences geared towards growth and knowledge acquisition.
Your admission essay is an opportunity to spotlight your energy, activity, and enthusiasm for your chosen field. It should be genuine and personal, not a formal or superficial rundown of your achievements. Universities are keen on identifying promising and motivated students who will thrive in academia and student life, secure employment post-graduation, and have the potential to excel in their chosen careers.
At Proficient Admission Writers, we help bring these elements to life in your essay, presenting a vivid image of your potential, dedication, and the unique contributions you'll bring to the university. With us, your admission essay will be more than just a requirement – it will be your stepping stone to success.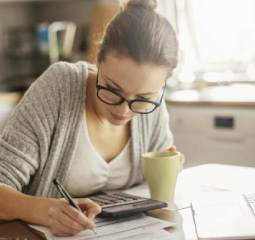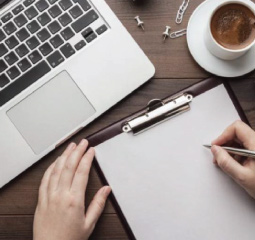 Order Your Winning Admission Essay Now!
The journey to your dream academic program begins with a single step, and that step is your admission essay. This crucial document is your golden ticket, opening the door to a world of opportunities, growth, and success. Crafting it, however, can be daunting – but you're not alone.
At Proficient Admission Writers, we're here to transform this challenge into your greatest advantage. We're dedicated to helping you create an outstanding, authentic, and impactful admission essay that resonates with admission committees and sets you apart from the crowd.
Don't let the fear of the blank page hold you back. You have the potential, the dreams, and the drive – let us help you translate them into an essay that makes a statement. With our expertise, passion, and commitment, we will paint a compelling picture of your academic journey, aspirations, and the unique contributions you will bring to your desired program.
Remember, every success story begins somewhere. Yours begins here, with us. Invest in your future, take that first step, and order your bespoke admission essay today.
It's time to turn your academic dreams into reality. Take a leap toward your future and place your order with Proficient Admission Writers now!
Pakesh Mtafa, Medical School
Proficient Admission Writers truly exceeded my expectations with their outstanding personal statement service. As an aspiring medical student, I knew the importance of a compelling and unique personal statement. Their team of talented writers crafted a captivating narrative that highlighted my passion for medicine and showcased my experiences. The personal statement they delivered not only showcased my strengths but also portrayed my dedication and commitment to the field. Thanks to their expertise, I received multiple offers from top medical schools, and I am thrilled to be pursuing my dream career in medicine. I highly recommend Proficient Admission Writers to anyone seeking a standout personal statement that truly makes a difference.
Ramin Fathi
Family medicine personal statement
"Good job! My mentor loved and approved the personal statement you wrote for me. The PS was captivating. Thank you for your professionalism. I will hire your services again when applying for the next residency program."
Yara Jazzar
Cover letter
"The cover letter I ordered was excellent. It boosted my job application. I got interviewed and hired. Thank you for your help. May Allah bless you."
Phylicia James
Letter of Intent for hematology-oncology residency
"I ordered a letter of intent for my hematology-oncology residency application. I am impressed with the letter. The quality is top-notch and met my instructions and expectations. I rate you 10/10."